Leroy "Lee" Edward Dreuth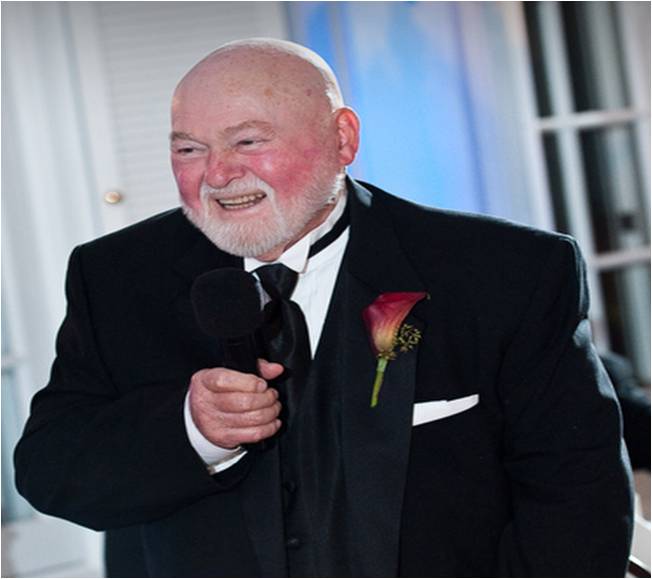 Born: January 6, 1934 - Chicago, Illinois
Died: May 8, 2015 - Goodyear, Arizona
He was born January 6, 1934 in Chicago, Illinois at St. Elizabethís Hospital to John and Ruth (Schetling) Dreuth. He skipped the second and seventh grade before graduating high school at 16 years old. One year later, instead of taking an offer from the St. Louis Cardinals to join their minor league system, he followed his passion in music and left home traveling the country as a musician. He continued this passion in teaching trumpet in later years. After 3 years on the road, he joined the Army and later used the GI Bill to complete his Bachelorís degree from Roosevelt University.

With a passion for teaching, it was no surprise that he became a teacher and coach. He started his career in the Chicago school system before moving to Francis W. Parker where he spent 47 years as a teacher and coach. He educated many boys and girls in sixth grade and in high school soccer, golf, and bowling. He even taught swimming at the summer camp even though he could not swim. While not having any children of his own at this time, he felt that many of the students he taught were like his children and many reciprocated the feeling by looking to him as a father figure.

Along with teaching and music, he had a great love for golf in both instructing and playing. He held course records at both Edgebrook and Weber Park Golf Courses. While teaching at many courses around the area, you could always find him at Monty Levinsonís Golf Pro Shop with a huge smile. In 2008, he got to fulfill a life goal of traveling to and play at St. Andrews in Scotland.

Lee is survived by his wife Pauline; son John; daughter-in-law Donna; grandson James; sister-in-law Sally (Ted) Harris, brother-in-law Fred (Kelly Turner) Pusateri, late brother-in-law Michael (Deborah) Pusateri, nieces Katherine (Kermit Ruegamer) Burik; Martha (Roy) Fewell; Laura (Marvin) Zehman; Kathi (Frank) Mungo; Cari (Jeff) Bean; Cimberly (Kevin) Hardt; nephews Christopher (Catherine) Pusateri; George (Linda) Harris; great nieces Marissa Burik; Olivia Dreuth; great nephew Matthew Dreuth. He was preceded in death by his brother Roger (Lenore).

Memorial donations may be made to Francis W. Parker School Scholarship Fund in memory of Lee Dreuth. Francis W. Parker School Scholarship Fund 330 West Webster Avenue Chicago, Illinois 60614.

A memorial visitation will be held Wednesday, May 20th, 4 p.m. to 9 p.m. with a memorial service at 7:30 p.m. at Smith-Corcoran Funeral Home, 6150 N. Cicero Ave., Chicago.